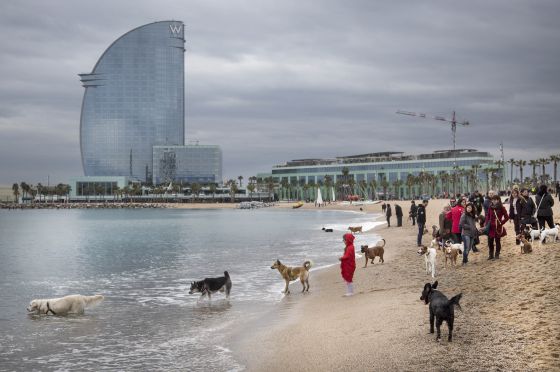 Dog-friendly getaways and how to spend your vacation in Barcelona
With every approaching day, Barcelona is getting full of enthusiastic people, enjoying the weather and loosing themselves in the cultural and gastronomical diversity of this beautiful city, surrounded by the sea and the mountains.
It gets ready to present itself being the place to be and your next travel destination. Unfortunately, it can get quite complicated as lots of places don´t allow your dog to join you. But don´t worry about that! There is no need to stay at home.
We prepared you the perfect guide full of beautiful getaways, nice walks and places to see to make your stay an unforgettable experience. Terraces, beaches, hotels and restaurants that allow you to enjoy your vacation accompanied by your four-legged best friend.
Do you already live here? Even better! There are loads of places that are definitely worth a visit and maybe you still didn´t know about them. Let´s see…
Can I go to the beach with my dog?
The beach seems to be the perfect trip to enjoy fresh air, cold refreshing water and endless running metres to straighten their legs. During the winter months, you can access every beach with your dog! Unfortunately and especially in summer time, when those beaches are needed the most, dogs are prohibited.
For the summer months, we want to provide you some alternative places. The first dog-friendly beach of the urban city, the beach of Levante, is located in front of the shopping centre Diagonal Mar and it stretches itself more than one kilometre! The only requirements are to have your dog registered and chipped, carrying your papers for vaccinations and ownership with you and a muzzle, in case you are accompanied by a so-called PPP (breeds that are considered to be potentially dangerous).
If you live outside of Barcelona or don´t mind to undertake some more travelling, here you can find a useful list of beaches, accessible by dogs all year around.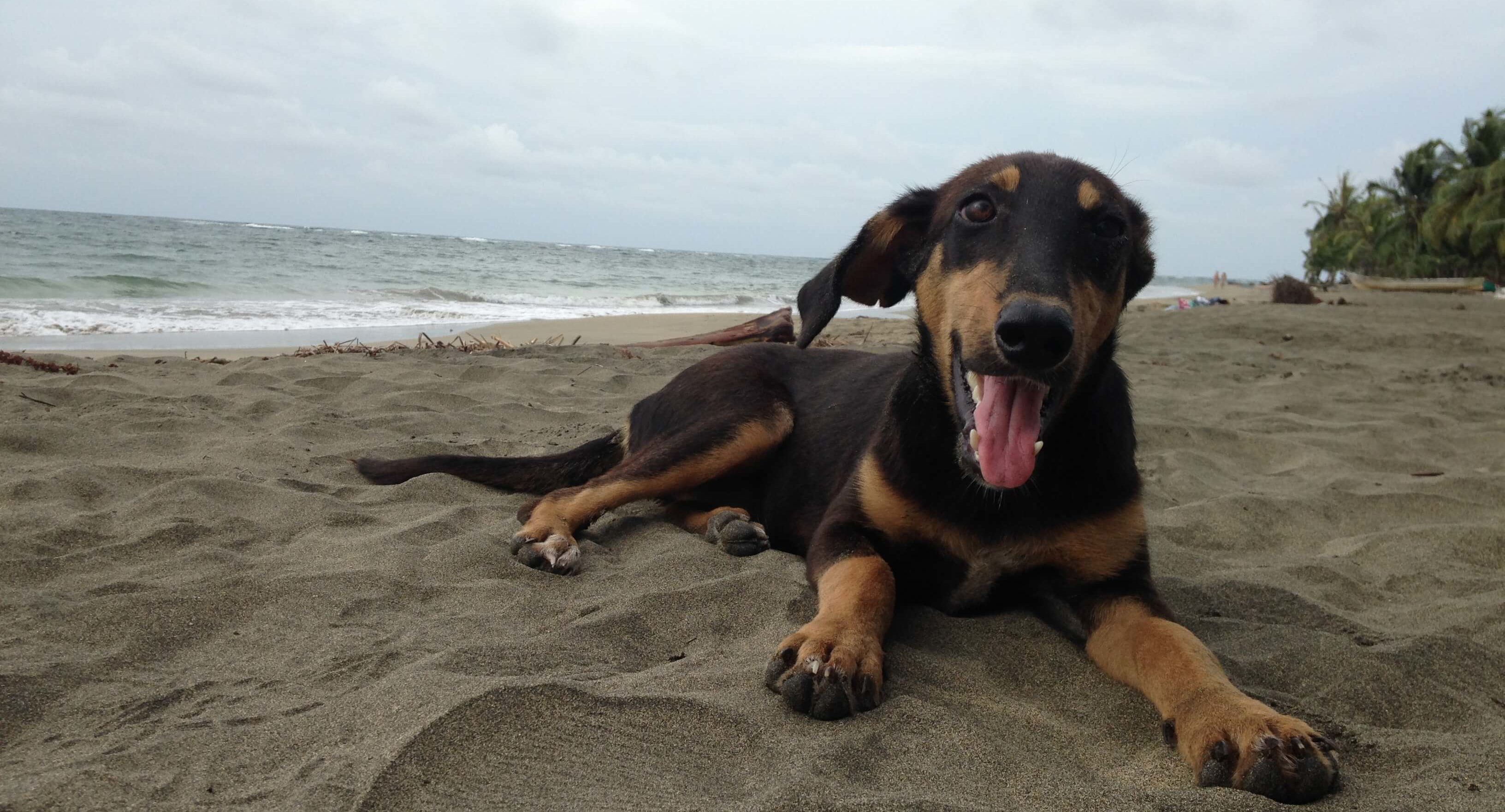 Cultural activities
Surely, it might be complicated to access to exhibitions with dogs, as most of them are located in museums. Public cultural centres usually prohibit their entry. Although that doesn't seem to change in the foreseeable future, private initiatives to allow their entry already exist and raise.
El museo Europeo de Arte Moderno in Barcelona opened their doors for dogs the 7th and 8th of October, which made it possible to enjoy art exhibitions in a different way, also increasing the satisfaction of their visitors. It has been only for two days but those organizations already announced to repeat.
La Galería Miscelánea, situated in Calle Guardia 10, is another cultural destination where your dog is welcome without any restrictions. Actually it is now a good time to pass by for a visit, as the gallery celebrates its 10th birthday and is presenting highly charged and impressive expositions.
And of course, not to forget the Sagrada Familia, one of the most important architectural masterpieces in Barcelona.  Sadly, the entrance for dogs is prohibited as well. But without any doubt it is almost equally pleasant to have a nice afternoon walk outside in the two gardens next to the building to gaze every single structural part of it.
Parks in Barcelona
Public parks also allow the access to our companions. El parque de la Ciutadella is the perfect destination if you don´t want to get outside the city centre plus it has a space arranged exclusively for dogs. Many people just take advantage of the views and the central location to enjoy a sunny afternoon with their doggish friend. But it´s not the only option.
Walking up the Montjuïc mountain, behind the castle, in Calle del Molí 182 you can find a nice natural spot to walk your dog. Also the park Güell allows access, although it is not for free. And last but not least the Collserola is a massive urban park situated on the outskirts of Barcelona. It offers endless kilometres of beautiful walks surrounded by nature.
Be aware that around this place it is very common to walk your dog off-leash.
The district of Gracia offers some nice options, too. El parque de las Aguas has a fenced part for dogs to be off-leash. Walking the rest of the park, the dog should be, as usual, on the leash but the higher you get up to the peak the more tolerance you will find with the people.
Enjoying the gastronomical diversity
For food lovers of good vegetarian meals, the Green Spot is surely one of your best options. Although it isn´t cheap, it is worth a visit and provides a good value for money. Situated in the Calle Reina Cristina 12, it is a fantastic option to choose on a special day.
El bar Calders, in the district of Sant Antoni, is definitely worthwhile as well. It might be more suited to have a drink and some tapas instead of dinner. But it offers a terrace and cheap prices. They also provide Mexican food for those who are into it. You find it Calle Parlament 20, open Monday to Sunday.
If you prefer it a little bit more exotic, Copasetic should be your choice. They offer international and vegetarian meals, tea, aromatic café, and quiche. Not only that they do allow dogs to enter, they offer water and their visits are more than common. The location is Calle Diputación 55.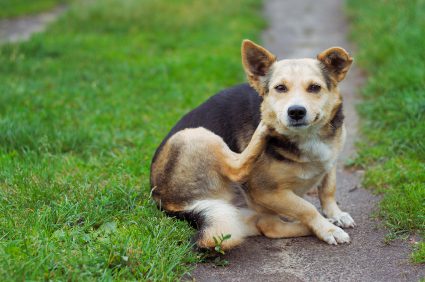 Hotels
Convinced to travel to Barcelona with your best buddy? Then we should make sure you´ll have a place to sleep. Fortunately, Barcelona offers a variety of dog-friendly hotels. An absolute destination might be the hotel Anam Cara. Apart from the fact that they allow dogs to enter, this hotel is basically created for them to feel welcome. They also organize activities and, almost not necessary to be mentioned, giving to the dogs all their attention seems to be prioritized in the hotel´s guideline. A magnificent experience. You can find it in Calle Alcade de Móstoles 42.
Nevertheless, the most famous one is the Hotel Colonial. It is located in the centre of Barcelona (Vi Layetana 3) and staying with dogs is absolutely accepted. You won´t have to pay extra. The only condition is to respect the basic norms of public spirit and not to leave the dog alone in the room.
The number of those hotels increases significantly. Just to mention another example, the Hotel Rekord promotes to book a room without any additional pay as well. Although you will be confronted with the restriction of dogs not weighting more than 25 kg, they offer you to get in touch with them to talk about every individual case. Direction: Calle Muntaner 32.
Nowadays one of every fourth family is accompanied by their dog. Right now, the touristic sector of Barcelona has its chance to adapt to reality. The commercial sector, even though limited by many laws, is improving as well. Anyway, the alternatives are not missing and they´re getting more and more every day thanks to many proactive initiatives to shape this beautiful city a little bit more dog-friendly.
https://www.animalados.com/wp-content/uploads/2016/03/platja-gossos-barcelona.jpg
372
560
Info Tinc un Gos
https://www.animalados.com/wp-content/uploads/2018/12/logo-animalados.png
Info Tinc un Gos
2019-05-27 15:36:14
2019-05-27 15:38:42
Dog-friendly getaways and how to spend your vacation in Barcelona